How to find out if your electrical item can be recycled
Check if you can recycle electricals at home or find out where your nearest recycling facilities are with our Recycling Locator tool.
It's easy to check if an electrical item, toy or game is recyclable. Simply ask the following questions and if the answer is yes (to any of these) – it can be recycled:
Does it have a plug?
Does it use batteries?
Does it need charging?
Does it have a picture of a crossed out wheelie bin on it?
Often shops will collect your unwanted electricals when they deliver your new one – especially larger items like TVs, fridges and freezers (some retailers might charge to collect your old electricals)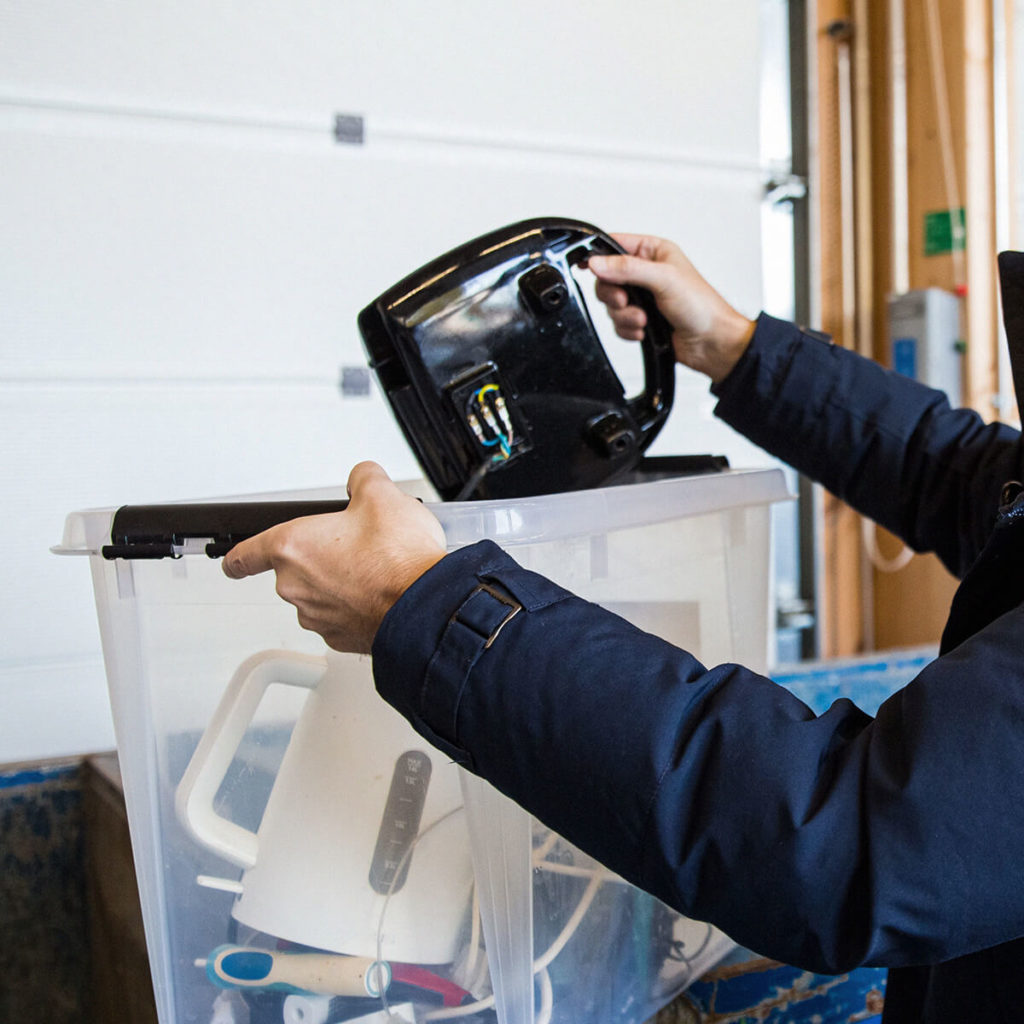 What's classed as electricals?
There are lots of things that fall into this category, including:
Alarm clocks
CD players
Kitchen appliances such as toasters, blenders, kettles and microwave ovens
Hairdryers, straightners, curling tongs, electric toothbrushes and shavers
Garden tools such as lawn mowers, hedge trimmers and leaf blowers
Lamps, torches, vacuum cleaners, phones, TVs, printers, cameras and smoke alarms and so on
If your item is still working, what can you do with it?
Donate to charity or re-use organisations
Electrical items can be donated to some charity shops or furniture re-use organisations and many offer collection services. Check with your local shops and organisations
Check to see if your council offers a service for re-use
Sell them or pass on for free
Friends, family and local events
Ask family and friends if they would like your unwanted electricals – it could be just what they are looking for.
Look out for local swapping events – you might even bag yourself a bargain in return!
Sell locally at car boot, nearly new and bring and buy sales
Put an ad in your local newspaper or shop window
On the highstreet
Some shops such as Cash Converters and CeX buy electrical or electronic items, especially if you have the original box and instructions etc.
For items such as phones and computers, you'll need to make sure your personal data has been completely wiped from the device. Find out how to do this here.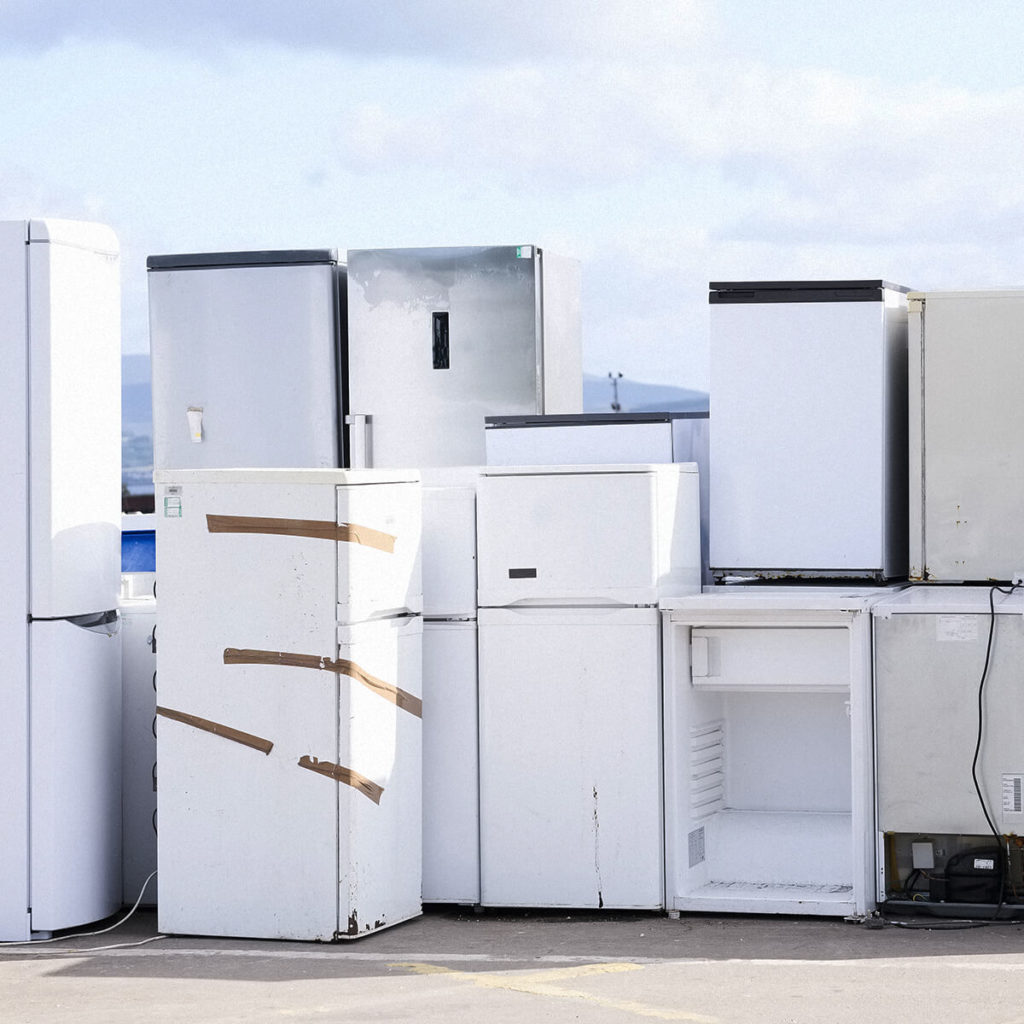 Recycling white goods
Many businesses will now collect your old white goods for recycling when they deliver your replacement. If the business doesn't offer this service, contact your local council and book a bulky waste collection.
White goods include:
Dishwashers
Washing machines
Tumble dryers
Fridges and freezers