How to recycle
Furniture that cannot be re-used can often be recycled, especially items made from wood or metal. Most furniture can be recycled at your local recycling centre – use our recycling locator tool to find your nearest centre.
If you can't get to your local centre, your council might be able to collect your furniture from your home. Search for bulky waste collection on your council's website to find out more. Some offer a free collection service and others provide a paid service, with the amount charged depending on the number of items you need taking away.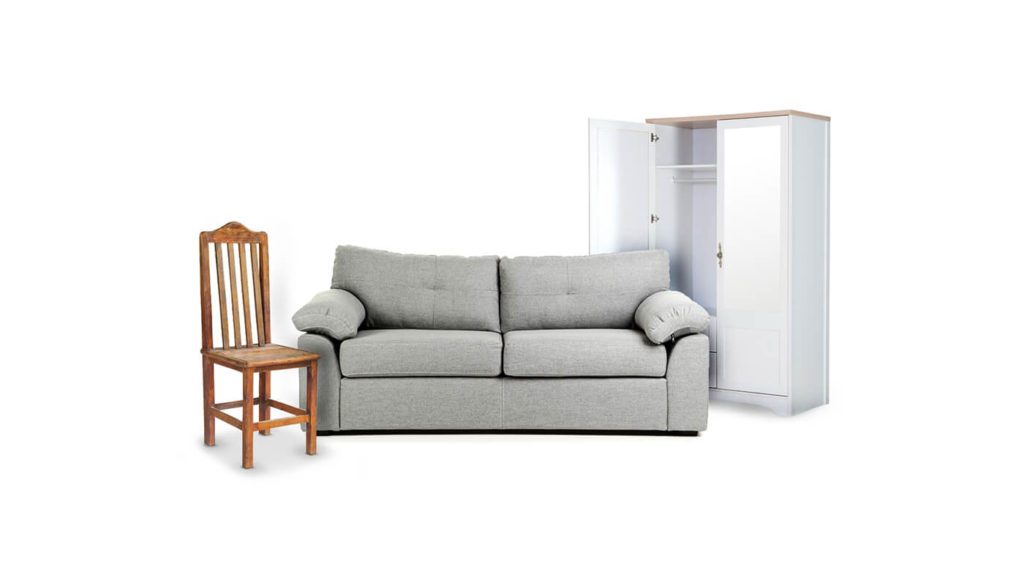 What else can you do?
Charity and re-use organisations
Some types of furniture can be donated to charity shops, furniture re-use organisations or local community projects.
Upholstered furniture, such as sofas and mattresses, need to have their fire safety label intact – otherwise charities and re-use organisations won't be able to sell them on.
It's always worth checking what type of furniture can be donated, as different charities and re-use organisations will often collect slightly different items.
Online
Friends, family and local events
Ask family and friends – often they can use the things we don't want anymore
Sell smaller items locally at car boots, nearly new and bring and buy sales (Car Boot Junction lists UK car boot sales)
Put an ad in the local newspaper or shop window
Look out for local swapping events – you might even bag yourself a bargain in return!
Give repairing a go
If you have items which are broken and need a lick of paint or a simple repair to get them back into shape, why not have a go? With a bit of practice and TLC your old furniture could take on a whole new lease of life!