How to recycle
Glass items like bottles and jars are widely recycled. Enter your postcode into our recycling locator tool to find out if you can recycle them at home or if you need to go to a bottle bank.
Rinse bottles/jars. They don't need to be spotlessly clean; a quick rinse is fine. This is because liquids and bits of food ruin your recycling.

Put lids back on (these are removed and recycled during the sorting process)

Remove corks- natural ones can be home composted if you do this

At the bottle bank, put blue glass into the green bin
The different types of glass
What types of glass can be recycled?
Bottles of any colour

Jars of any colour

Non-food bottles (e.g. aftershave, perfume and face creams)
What types of glass can't be recycled?
Glass cookware (e.g. pyrex) and microwave plates

Drinking glasses

Vases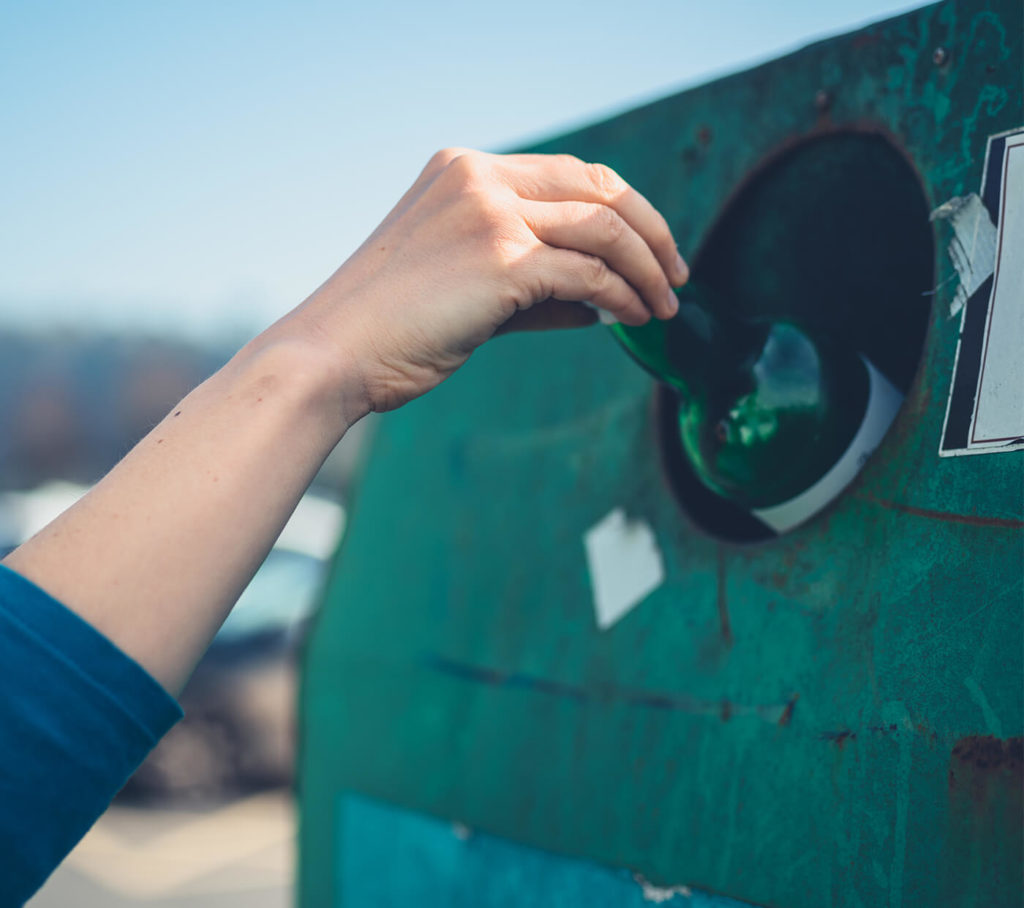 Why can some types of glass not be recycled from home?
Not all types of glass melt at the same temperature. Pyrex and drinking glasses for example, melt at a higher temperature than bottles and jars, so if they enter the glass recycling process, they cause problems with the recycling
Light bulbs and window glass also need to be recycled separately from glass bottles and jars. Check our recycling locator to see if you can take them to your local recycling centre.